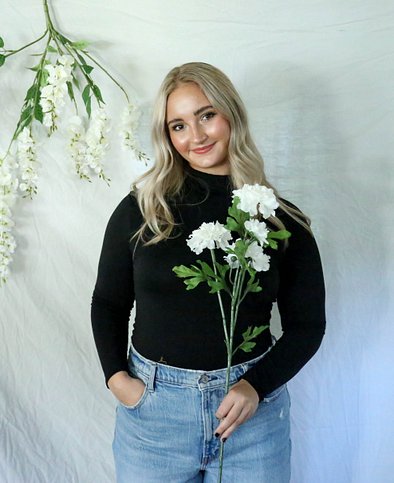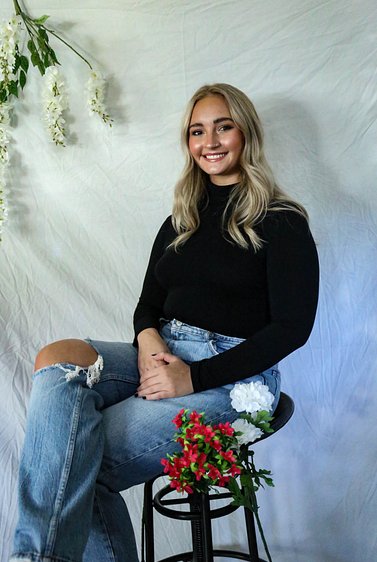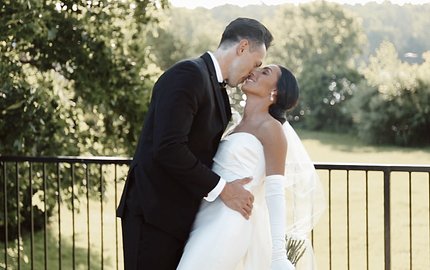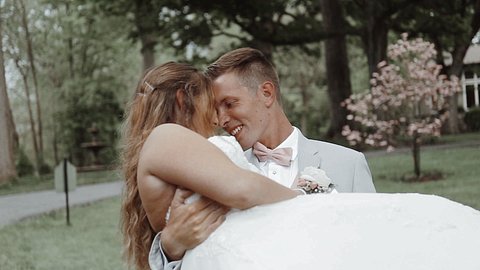 - How do I officially book you for my date?
I require a 25% retainer fee to book. Once I recieve that down payment, I'll have you sign my official contract, and your date will be guaranteed in my book!
- What does turnaround time look like?
It typically takes around 3 months for a wedding film and 2 months for an elopment or couples highlight video.
- When will drone footage and vintage-styled footage be available?
Within the next few months! Trust me guys, I'm probably more excited for this than anyone.
- Are we able to change add-ons after booking?
Absolutely!! If you decide you'd like to add or remove any add-ons (raw footage, drone footage, etc.) that is totally fine. I keep all footage for a year after your wedding date. I can adjust your package at any time!
- When is the remaining payment (after the 25% retainer) due and how do we pay you?
Remaining payment is due 30 days before your wedding date. You can pay any time up until then. I do accept payments in parts as well! Just let me know when and how much you plan on paying so I can keep track.
- Are any payments refundable?
The 25% retainer is non-refundable. If on some rare occasion I cannot make it, (illness, car accident, family emergency, etc.) I will refund all of your payment if it has already been paid.
- What if we decide to cancel our booking with you?
If you decide you would like to cancel your booking, I will refund any payments made. This does not include your 25% retainer fee.
-Do you offer any discounts?
The only discount I offer is my Destination Bucket List discount. If your venue is located at any of the destinations on the list, there will be NO TRAVEL FEES!!! I don't offer any discounts other than that, however, I am very flexible with with my couples and pricing. This is a totally customizable process, so please reach out if you're interested and we can always discuss a plan to suit you perfectly!
Site Under Construction!!!
Hello! My name is Maddi Nicole Francella. I currently live in Walkersville, MD. I have countless hobbies, but my most favorite things to do when I'm not working are puzzles, watching movies, and reading a good book. Videography is my favorite thing in the whole world. I love being apart of and capturing the most special days of your lives. It's amazing. I'm very passionate about filming and providing my clients with their dream videos. I'm here to have fun and make you feel as comfortable as possible! Check out the "Let's Get Creative" page for more info on what you're getting when you invest in me!
Services
Wedding, Elopement, Engagement, & Couples Videos
I'd like to throw out there that my services are not strictly limited to those listed above. Videography is my passion. I love creating beautiful stories out of any event, whether that be a gender reveal, birth story, or any magical moment happening in your life. Although those are my specialties, I'm open to anything you'd like captured in a special way. Let's talk!
Need a videographer for any of these locations? Discount will be applied :)
Hawaii
Seattle, WA
Grand Tetons, WY
Sunset Cliffs, CA
Los Angeles, CA
Malibu, CA
Joshua Tree, CA
Big Sur, CA
Yosemite National Park
Cape Cod, Massachusetts
Chicago, IL
Yellowstone National Park
NYC, NY
Grand Canyon, AZ
Mt Zion, UT
Salt Flats, UT
Charlotte, NC
Outer Banks, SC
How I got involved in the industry...
I knew long before graduation that I wanted to turn this passion into my career. I filmed my first wedding when I was 16. It was my best friend's sister, and it was a big deal. My first real filming job. I spent weeks watching videos on youtube, taking notes, and practicing with my camera before her big day came. It was all so exciting. Then when the day finally happened, I loved it. I loved it so much that I cried. Mid-ceremony. I had a realization that this could be my life. I graduated in May of 2021. Since then I've filmed several couples, completed many online classes/workshops, shadowed extremely talented videographers and photographers, and spent countless hours researching the highs and lows of videography. Over time, I've learned that creating videos that others cherish for life is the most fulfilling job for me. I have the ability to tell your story in a way you always dreamed about. A beautiful magical romantic way. I've always said life is a movie and I've made videos about mine, now I'm making them for you.